Since 2005, Dina Bakst and Sherry Leiwant, Co-Founders and Co-Presidents, have led A Better Balance's groundbreaking efforts in transforming the American workplace into one that promotes gender equality and no longer undervalues the important labor of caregiving.
At the time of our founding, conversations about work/family balance were about professional and high-income earning women, ignoring the experiences of low-wage working women, particularly women of color. We believed an organization was needed to advocate for legal and policy reforms that served every family, promoting policies that large numbers of workers needed in order to be able to provide care for themselves and their families without risking their economic survival. These founding principles are more important now than ever. 
The underpinning of our organization is the idea that when we value the work of providing care, which has long been marginalized due to sexism and racism, our communities and our nation are healthier and stronger. We know women in this country still bear the brunt of caregiving responsibilities and that women of color, in particular, have historically maintained the role of primary breadwinner and caregiver for their families as well as paid caregivers to other families.
To create a level playing field for mothers and all caregivers in America, A Better Balance runs a free legal helpline, conducts extensive public education, and works in every corner of the country, and in Congress, to pass and enforce critical work-family policies that will change the nature and makeup of caregiving. Read more about our impact here.
In 2005, Dina and Sherry launched A Better Balance with a conference at Barnard College, and a subsequent report, laying out a groundbreaking vision and agenda for combatting the care crisis and advancing fair and supportive workplace policies in America. Read the report.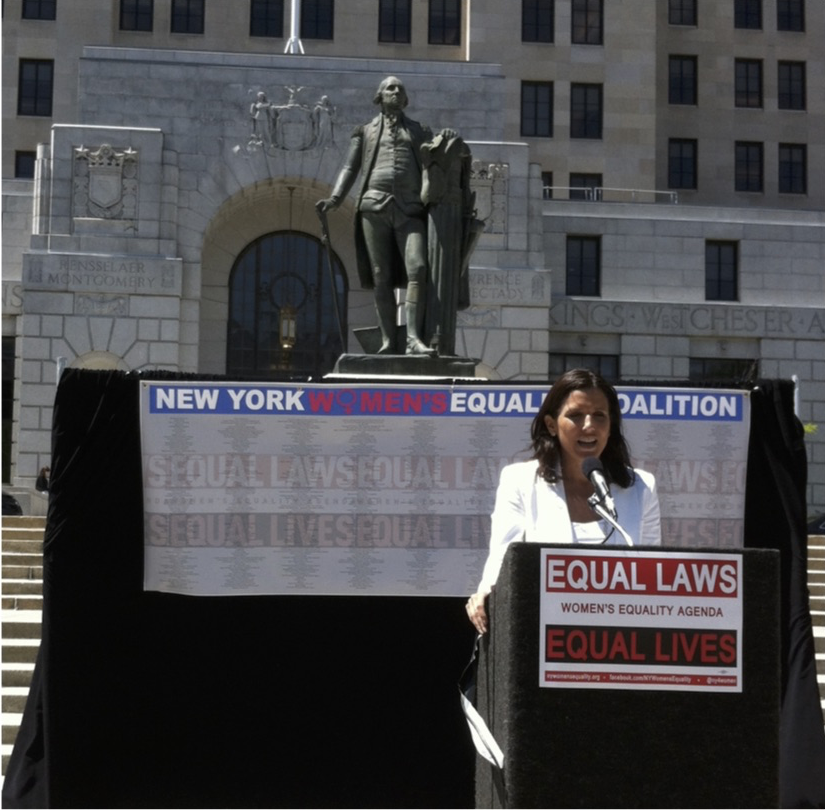 "One of the major problems facing all individuals in U.S. society is that the labor of caregiving is undervalued. We treat the work of caring for children, older persons, and those who are sick or disabled as secondary to other forms of labor. As a result, the work of caregiving is most often poorly compensated or completely unpaid; we expect caregiving to take place in the gaps of our "leisure" time, rather than making it central to our working lives. Because caregiving is treated as a private concern, the labor it involves becomes invisible, and caregivers form part of an invisible labor force. The labor of stay-at-home parents disappears. Domestic workers who provide paid care usually perform their labor without adequate legal protections and without the right to organize for better conditions. Moreover, these workers face an intense doublebind, providing crucial care for their employers while facing a range of challenges in providing similar care for their own families. All of these issues, running across the economic spectrum, arise from the same source: a fundamental refusal by our society to value caregiving despite its critical importance to each individual and to society as a whole"​