About the Helpline 
ABB is a national, nonprofit legal advocacy organization. Our free and confidential legal helpline can help you understand your workplace rights around caring for yourself and your family members.
PARA ESPAÑOL: A Better Balance es una organización legal, sin fines de lucro, que trabaja a nivel nacional. Nuestra línea de ayuda gratuita y confidencial le puede ayudar a entender sus derechos en su lugar de trabajo relacionados al cuidado de sí misma/o y de su familia.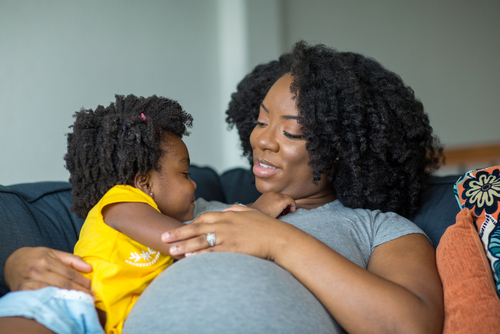 What We Do
We assist workers nationwide facing various issues at work related to:
sick leave;
family and medical leave;
pregnancy discrimination;
accommodations for pregnancy, childbirth, breastfeeding, or related medical conditions;
discrimination based on being a parent or other caregiver;
fair scheduling; and
equal pay (including inquiries from potential employers about salary history).
If you have questions about the law as it relates to the issues listed above, we can give you clear, understandable answers about what the law is and how it has been used. ABB's consultations are for information only. We can discuss possible options with workers seeking legal advice and/or representation.
What We Don't Do
We do not provide legal advice outside of an attorney-client relationship. This means that unless and until we are in a formal attorney-client relationship, we, for example, cannot offer a legal opinion on the strength of your potential legal claims or tell you what you should do in your personal situation. If you are seeking representation, we can discuss possible options. We are not a government enforcement agency, and we do not process legal complaints. We are not affiliated with any business, and we do not process requests for workplace leave.
COVID-19 Update: ABB can provide legal information about reasonable accommodations in relation to pregnancy and disability. Workers with general questions about employer policies regarding masks and/or vaccinations can refer to the EEOC and CDC guidance on this topic.
Contacting the Helpline
To reach the helpline, please fill out the online contact form below.
Note: Filling in and submitting this form for communication with A Better Balance does not establish an attorney-client relationship. Do not submit confidential or time-sensitive information through this form.