Abusive Attendance Policies
Too many workers, especially low-wage workers of color, stress over being one sick child, one pregnancy complication, one medical emergency, or one disability-related flare up away from losing their job. That is because many major employers in the U.S. rely on abusively strict and overly harsh attendance policies, which punish workers for medical absences, oftentimes in violation of federal and state laws.
A Better Balance is fighting to ensure that no worker is on the chopping block or faces termination when they need time away from work for a lawful medical absence to care for themselves or a loved one.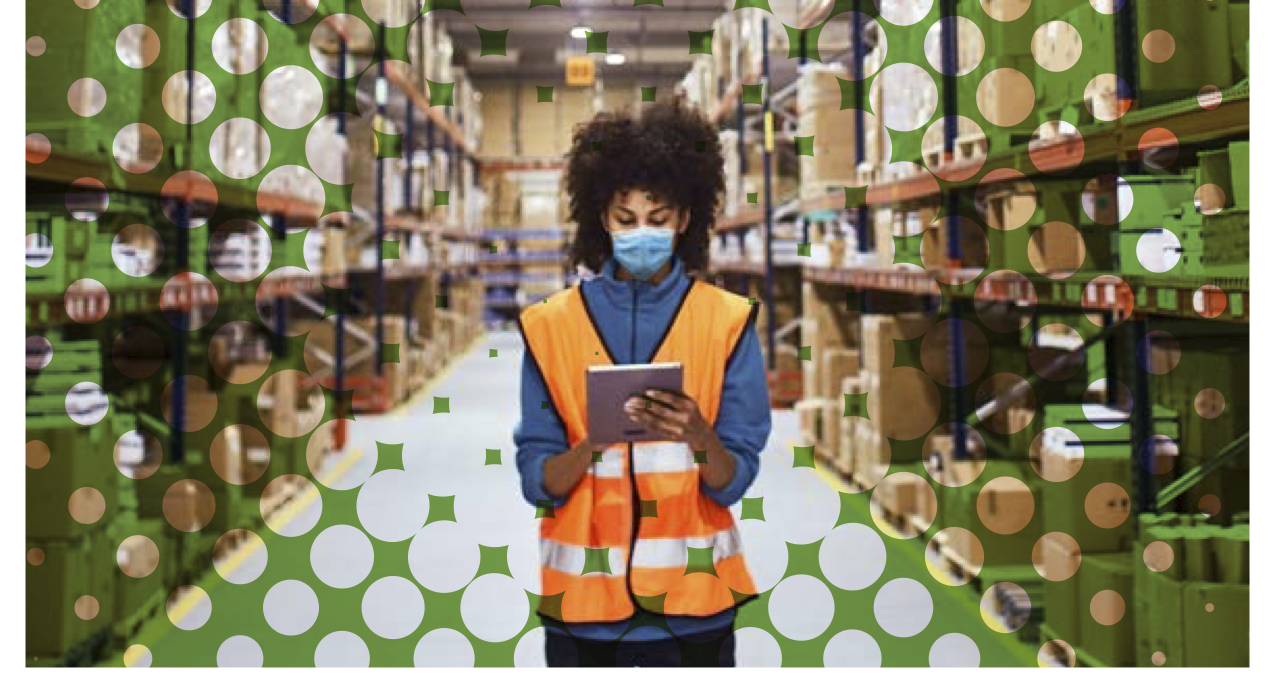 Representing Workers in the Fight Against Abusive Attendance Policies 
A Better Balance stands with workers who have experienced the punitive effects of these abusive attendance policies firsthand, enforcing their rights before courts and administrative agencies and challenging policies that punish workers for protected absences.
In January 2022, we sent a letter to Amazon CEO Andy Jassy outlining the grave legal problems with the company's new Attendance Points Policy and urging Amazon to correct the policy immediately. As A Better Balance Co-Founder and Co-President Dina Bakst explained, "Especially in the midst of a raging global pandemic, no worker should fear punishment or job loss for needing to go to the emergency room or provide care for a seriously ill child or parent. Yet that's a reality for low-wage workers subject to draconian attendance policies and practices like Amazon's, which trample on workers' legal rights to take time off without punishment." The letter prompted a group of federal lawmakers, led by Senator Elizabeth Warren, to urge the Department of Labor and Equal Employment Opportunity Commission to investigate the Attendance Points Policy's compliance with federal law. Read A Better Balance's letter to Amazon and lawmakers' letter to federal enforcement agencies. 
In December 2020, A Better Balance filed an EEOC charge on behalf of an Amazon worker who was denied accommodations for her pregnancy-related disability and forced onto unpaid leave, and then punished under Amazon's attendance policy.
"In addition to seeking justice for Ms. Posey, this case is fundamentally about fair treatment for all pregnant workers and those with disabilities at Amazon.  No worker should be ignored for months, punished, or fear termination for needing a temporary accommodation to protect their health," said Dina Bakst, Co-President & Co-Founder of A Better Balance. "As a leading retailer and a company that is collecting unprecedented profits, Amazon can and should do much better."
If you think you have been unlawfully punished or terminated under Amazon's abusive attendance policy, please click here to contact us. 
In November 2020, A Better Balance filed a lawsuit on behalf of Kaytiara McAlister, a former employee of a major manufacturing company in Georgia who was terminated after leaving her shift early when she feared she was having a miscarriage.
If you think you have been unlawfully punished or terminated under your employer's abusive attendance policy, please contact us.
 Legislative Advocacy on Abusive Attendance Policies
We are also leading legislative efforts to curtail employers' use of abusive attendance policies to mislead and misinform workers about their legal rights, including in New York State, where Senator Liz Krueger and Assemblymember Karines Reyes recently introduced a bill to address these practices. The bill will make it illegal for employers to punish employees or subject them to discipline for absences that are protected by local, state, or federal law and will clarify that improperly assigning points or occurrences under an abusive attendance policy, or deducting from an allotted bank of time, can be a form of illegal retaliation.
At the federal level, in March 2022, Senators Warren, Sanders, Booker, and Blumenthal, and Representatives Ocasio-Cortez and Bush called on the U.S. Department of Labor and Equal Employment Opportunity Commission to investigate Amazon's attendance points policy's compliance with the Family and Medical Leave Act (FMLA), Americans with Disabilities Act (ADA), and other federal laws. The lawmakers' demand was spurred by and heavily cited A Better Balance's 2022 "detailed legal analysis" into "Amazon's attendance policy, which appears to penalize workers for taking legally protected leave . . . while also failing to inform workers of their rights." The lawmakers warned, "Absent action by the department and commission, Amazon will doubtlessly continue to discourage workers from taking the leave to which they are entitled and punish them for doing so, contributing to a culture of exploitation and fear." Read the lawmakers' letter, coverage in VICE and Business Insider, and our legal analysis of the abusive policy.
In November 2021, Senator Cory Booker and Representative Ro Khanna introduced the "Protecting America's Meatpacking Workers Act of 2021," which would provide comprehensive protections for meatpacking workers, including ensuring that a broad range of workers, beyond meatpacking workers, are not punished or otherwise discouraged from using legally protected time off through abusive attendance policies. The bill would require employers who maintain a "no-fault" attendance policy to: make the policy available to workers at work and outside it; notify workers of their legal right to time off under federal, state, and local laws, stating explicitly that they will not be punished or assessed attendance points for legally-protected leave; and create a process through which workers can report an absence for legally protected leave and seek removal of improperly assessed attendance points. Learn more about the bill here.
In July 2020, Senator Warren launched a Congressional inquiry into abusive employer attendance policies after learning about the harmful impact that "no fault" attendance policies at major companies have on low-wage workers in the Misled & Misinformed report. Senator Warren sent letters to five of the country's largest employers — FedEx, Walmart, Conagra, 3M, and Kroger — as reported by VICE. Learn more about the Congressional inquiry here.
Groundbreaking Reports on Abusive Attendance Policies
Misled & Misinformed
In June, 2020, we released a new report, "Misled & Misinformed," detailing how the strict, "points-based" or "no fault" attendance policies favored by some of the country's biggest employers—including Walmart and Tyson Foods—routinely violate workers' rights. Amid the greatest public health crisis of our time, these abusive attendance policies mean that despite important workplace civil rights laws, workers on the frontlines are forced to choose between their health and safety, and their job. Read Misled & Misinformed here.
Pointing Out at Walmart
Our legal team has been advocating for changes to Walmart's abusive attendance policy for years. In 2019, we applauded Walmart's major change to its attendance policy for pregnant workers, following A Better Balance's class action lawsuit filed in New York challenging the policy for violating the state's Pregnant Workers Fairness Act. However, A Better Balance has continued to call on the retail giant to ensure that no worker is punished for a lawful, medical absence – especially workers with disabilities, who the CDC has said are at higher risk of severe health effects due to COVID-19.
Number of workers in the U.S. subject to Walmart's abusive attendance policy
letters were sent to major corporations as part of a Congressional inquiry based on our "Misled & Misinformed" report
of surveyed policies failed to make clear employees can't be punished for ADA-qualifying absences