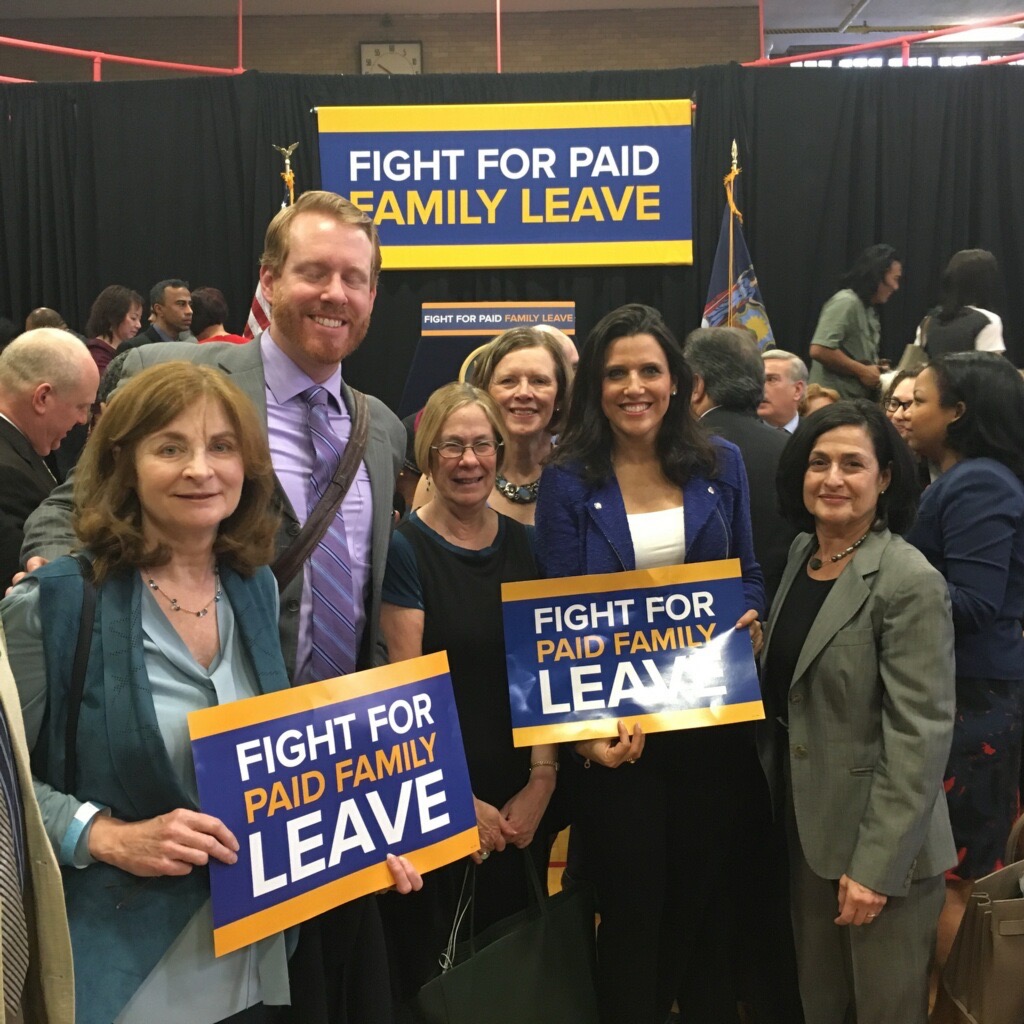 "Onward to Victory for Paid Family Leave!"
In a packed gymnasium at the West Side YMCA, Governor Andrew Cuomo and House Minority Leader Nancy Pelosi headlined a rally this morning for paid family leave. A Better Balance was proud to attend along with other coalition members to push for New York to become the fourth state with paid family leave by enacting a strong proposal this year.
As Representative Jerry Nadler passionately argued in his opening remarks, "It is way, way past time that we enacted paid family leave for all New Yorkers." Governor Cuomo, echoing many of the same themes he spoke to at the paid family leave rally with Vice President Joe Biden, called for 12 weeks of paid family leave as a matter of basic fairness and dignity.
Representative Pelosi applauded New York for looking to follow the lead of her home state of California, whose long standing paid family leave program has been a proven success for both businesses and workers.  With paid family leave, "too many Americans are forced to make a harrowing choice" between being with a loved one and their economic security. Representative Pelosi also spoke to other core ABB issues that hamper the progress of women, from equal pay and paid sick days. She also called for Congress to follow New York's lead and enact national paid family leave legislation.  She ended her remarks by emphatically calling "Onward to victory for paid family leave!"