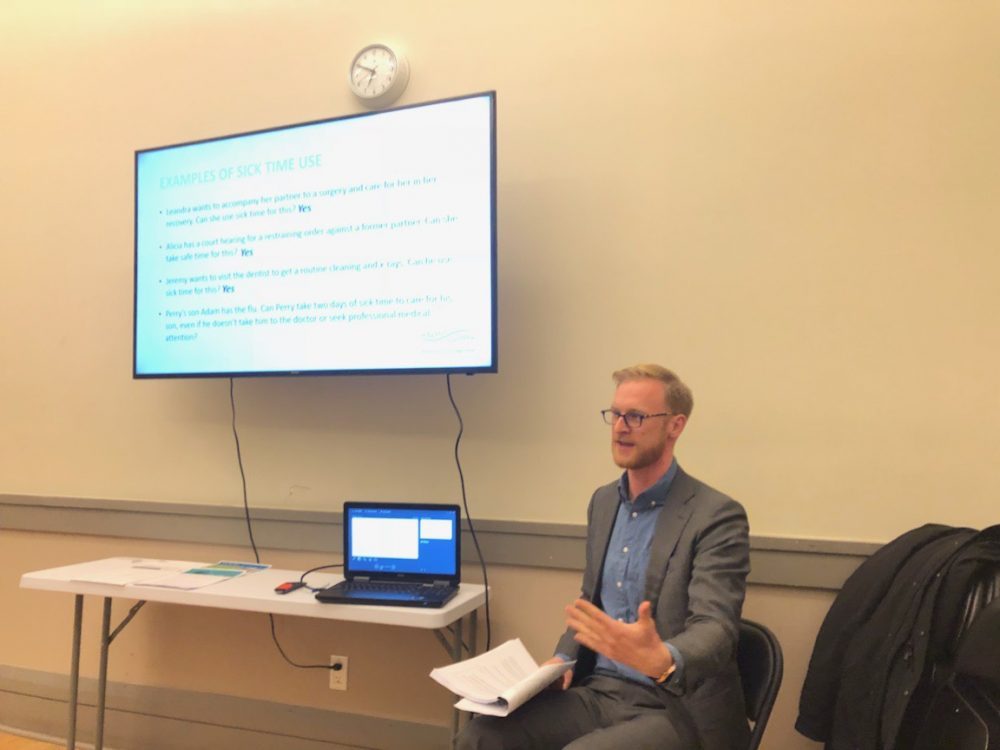 Know Your Rights! ABB's Outreach & Education in New York
A Better Balance's mission is simple: to promote equality and expand choices for individuals at all income levels so they may care for themselves and their families without sacrificing their economic security. Fortunately, here in New York City, there are laws that can help us when we or our loved ones are sick, when we need to care for our families' serious health needs, or when we're growing our families. So, we've been busy out and about town meeting with people to present information about some of these different laws. Since last fall, we have given more than 20 know-your-rights presentations on paid family leave, paid safe and sick time, and pregnancy rights. We've partnered with all types of groups, from the LGBT Center—where we'll also present at their upcoming Family Building Expo—to the East Harlem Action Center's Babycafe to talk with new and expecting families about their rights. We've also worked with social workers, community health advocates, lawyers, immigrant communities, LGBTQ groups, and survivors of domestic violence. We're connecting with and empowering workers from all over New York, from all types of work, life, and family backgrounds, and value hearing firsthand about their experiences and how current laws are—or are not—working for them.
Through our recent efforts, we've reached workers and families across the city and that work continues. Beyond these in-person trainings, we also have many resources available in English and Spanish on our website, and we are here to answer workers' questions through our free, confidential legal helpline—available in English and Spanish—at 1-833-NEED-ABB. If you're part of an organization interested in more information on any of our areas of expertise, let us know! We'd love to hear from you.