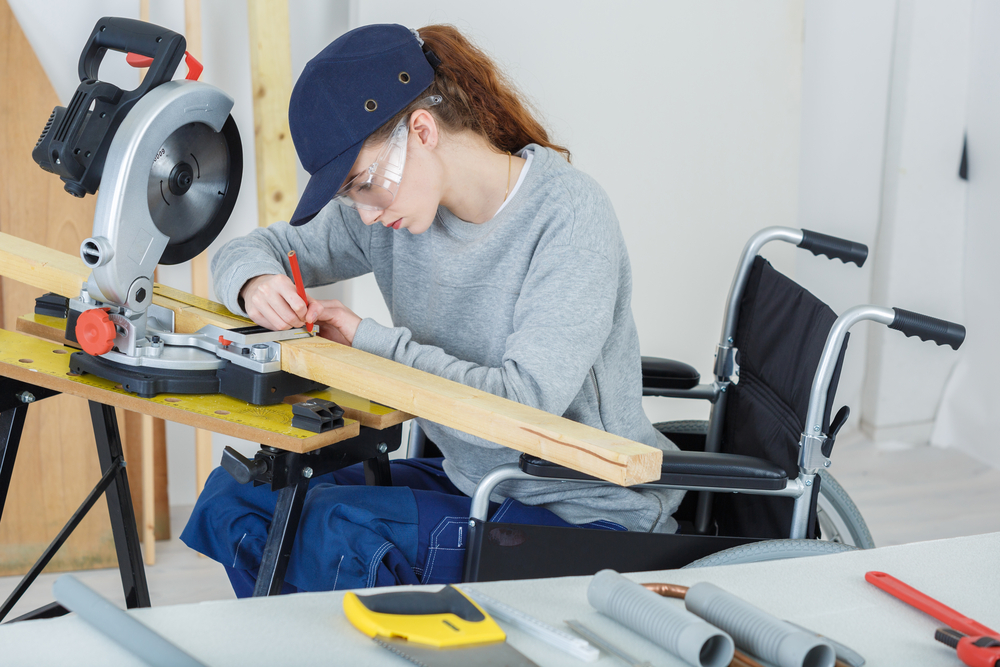 EEOC Issues Guidance for the ADA & Pandemic Preparations in the Workplace
The Americans with Disabilities Act (ADA) protects workers with a disability from discrimination and provides reasonable accommodations unless doing so would impose an undue hardship on the employer. Some pregnancy-related disabilities may qualify for coverage under the Americans with Disabilities Act Amendments Act (ADAAA).
Although the COVID-19 coronavirus has been designated as a pandemic by the World Health Organization, you still have rights under the ADA. The EEOC has provided guidance (a publication entitled Pandemic Preparedness in the Workplace and the Americans With Disabilities Act), consistent with these workplace protections and rules. This publication, which was written during the prior H1N1 outbreak, is still relevant today and identifies established ADA and Rehabilitation Act (which applies to federal employees) principles to answer questions frequently asked about the workplace during a pandemic. Some common questions include:
May an ADA-covered employer send employees home if they display influenza-like symptoms during a pandemic?
Yes. Advising such workers to go home is not a disability-related action if the illness is akin to seasonal influenza or the 2009 spring/summer H1N1 virus. 
During a pandemic, how much information may an ADA-covered employer request from employees who report feeling ill at work or who call in sick?
ADA-covered employers may ask such employees if they are experiencing influenza-like symptoms, such as fever or chills and a cough or sore throat. Regardless of whether the symptoms are pandemic-related, employers must maintain all information about employee illness as a confidential medical record in compliance with the ADA.
During a pandemic, may an ADA-covered employer ask employees who do not have influenza symptoms to disclose whether they have a medical condition that the CDC says could make them especially vulnerable to influenza complications? 
No. Making disability-related inquiries or requiring medical examinations of employees without symptoms is prohibited by the ADA. Under the ADA, an inquiry is disability-related if it is likely to provide information about a disability. For example, if an employer questions an individual about flu symptoms, then that is likely not to elicit information about a disability. On the other hand, if your employer asks you if your immune system is compromised, then that would be a disability-related inquiry. 
If an employee voluntarily discloses (without a disability-related inquiry) that he or she has a specific medical condition or disability that puts him or her at increased risk of influenza complications, the employer must keep this information confidential. The employer may ask him or her  to describe the type of assistance he or she thinks will be needed (e.g. telework or leave for a medical appointment). An employer may not assume that all disabilities increase the risk of influenza complications. Many disabilities may not increase this risk (e.g. vision or mobility disabilities).
May an employer encourage employees to telework (i.e., work from an alternative location such as home) as an infection-control strategy during a pandemic?
Yes. Telework is an effective infection-control strategy that is also familiar to ADA-covered employers as a reasonable accommodation. In addition, employees with disabilities that put them at high risk for complications of pandemic influenza may request telework as a reasonable accommodation to reduce their chances of infection during a pandemic.
During a pandemic, must an employer continue to provide reasonable accommodations for employees with known disabilities that are unrelated to the pandemic, barring undue hardship?
Yes. Generally, an employer's ADA responsibilities to individuals with disabilities continue during a pandemic. If an employee with a disability needs the same reasonable accommodation at a telework site that he or she had at the workplace, the employer should provide that accommodation, absent undue hardship. In the event of undue hardship, the employer and employee should work together to identify an alternative reasonable accommodation.
Guidance from public health authorities is likely to change as the COVID-19 pandemic evolves. Therefore, we will continue to follow the most current information on maintaining workplace safety. 
For more information about ongoing legislative action in response to COVID-19, existing federal, state, and local paid leave rights, and model bills, visit www.abetterbalance.org/covid19
For more know-your-rights information state-by-state, visit here.