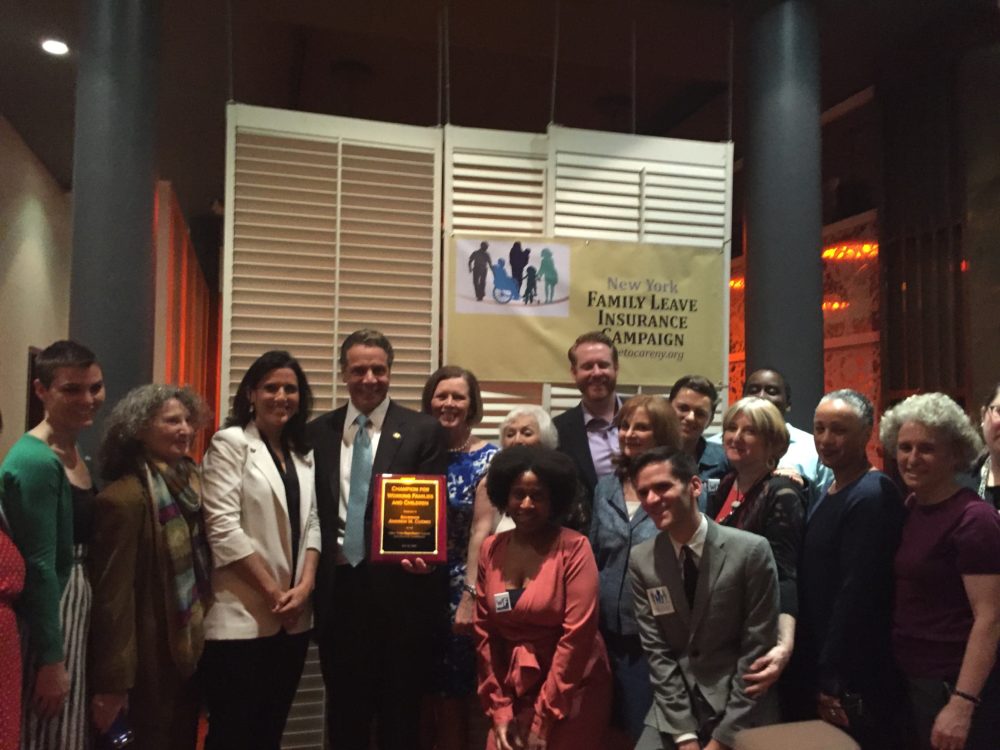 Celebrating Victory on New York Paid Family Leave
On May 12, 2016, advocates and officials from across New York State gathered at a Manhattan restaurant to celebrate passage of the strongest paid family leave law in the country. The law, enacted earlier this year as part of the state budget, will provide 12 weeks of job protected paid family leave to workers in New York regardless of the size of their employer.
ABB Co-President Dina Bakst introduced Governor Andrew Cuomo, a critical leader in the fight for paid family leave.  The governor praised ABB's work, thanked the entire paid family leave coalition for their efforts, and emphasized that New York's leadership will boost the paid family leave movement around the country. Governor Cuomo also spoke passionately about the concrete personal impact this law will have for working New Yorkers, saying "paid family leave will change people's lives." In honor of his invaluable contributions to the passage of paid family leave, Governor Cuomo received the "Champion for Working Families and Children" award from the New York Paid Family Leave Insurance Campaign.