Nashville, TN—On November 15, 2016, A Better Balance filed a class action lawsuit against the grocery store chain, Kroger, on behalf of Jessica Craddock, a Nashville, Tennessee worker who was pushed off her job and forced to take unpaid leave after Kroger refused to accommodate her during her pregnancy. The legal efforts have been pending at the Equal Employment Opportunity Commission (EEOC) until recently when the federal agency found reasonable cause to believe a legal violation occurred.
"I was pushed out of my job at Kroger even though I could do the work—I just needed to avoid heavy lifting so that I could stay healthy," said Ms. Craddock. "They put me on unpaid leave so I that had to go without income when I needed it the most. It was incredibly stressful for me and my family, and we are still trying to recover financially."
According to the complaint filed in the lawsuit, Kroger has a policy of providing reasonable accommodations, such as light duty, to workers who are injured on-the-job, but they refuse to provide similar accommodations for their pregnant workforce. While pregnant, Ms. Craddock received a doctor's note indicating that she should not lift more than 10 pounds. Prior to that, she was doing heavy lifting at her job throughout her pregnancy, even though she felt it risked her health. She was too fearful to refuse to do these job duties, since she was afraid of losing her job. On one occasion, she suffered for hours when the store manager would not let her leave her shift early to obtain medical treatment for severe dehydration.
When Ms. Craddock requested accommodations for her lifting restriction, the store manager told her that she could not be accommodated because it was Kroger's policy that no employees were allowed to work with any medical restrictions. However, Kroger had accommodated other employees in the store who were injured on the job. Ms. Craddock was pushed out of her job and onto unpaid leave.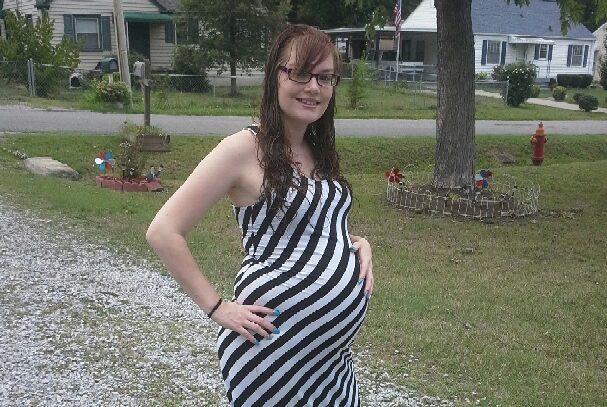 "Kroger thinks it's perfectly legal to treat pregnant workers like second-class citizens," said Dina Bakst, Co-Founder & Co-President of A Better Balance. "This is not only shameful–but illegal. In 2016, no pregnant worker should be forced to choose between her job and a healthy pregnancy."
"For a company as big as Kroger to have a policy of not providing accommodations for pregnant workers is truly shocking," said Elizabeth Gedmark, Director of the Southern Office of A Better Balance. "We are not only asking for class-wide compensation, but for a change in policy so no one else has to go through what Ms. Craddock did."
The lawsuit focuses on Kroger's regional division that encompasses stores in Middle and Eastern Tennessee, Southern Kentucky, and Northern Alabama, consisting of at least 90 stores, and over 12,000 employees.
Ms. Craddock is now back to work at Kroger and is also represented by the prominent law firm Gilbert Russell McWherter Scott Bobbitt, PLC.