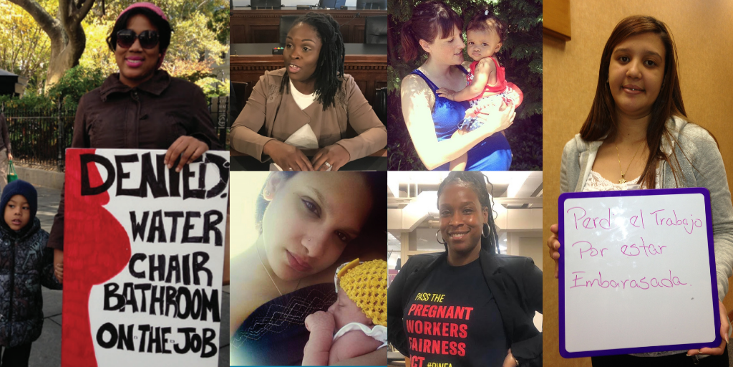 UPDATE: The Pregnant Workers Fairness Act has been signed into law and will go into effect on June 27th, 2023. Learn more here.
The women featured here, all of whom A Better Balance has worked with over the years, faced an impossible choice between their jobs and a healthy pregnancy. Denied the modest accommodations they needed like a stool or breaks to drink water, many of these women—along with countless others—suffered devastating health or economic consequences because federal law is failing pregnant workers.
In the face of hardship, these women have become advocates and voices for change, calling for strengthened legal protections for pregnant workers on the state and federal level. These women's powerful stories have inspired A Better Balance to lead the call for The Pregnant Workers Fairness Act (S. 1486/H.R. 1065), which would ensure all pregnant workers—no matter where they live—are able to stay healthy and working when they need income most.  
Read on below to hear from leading voices of the movement, or scroll down for state-by-state stories.
Leading Voices of the Movement
ARMANDA LEGROS, NEW YORK
ABB Community Advocate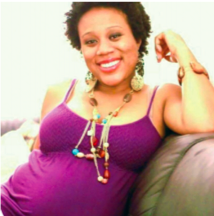 As a worker for an armored truck company in New York City and the sole breadwinner of her family, Armanda asked to avoid heavy lifting during her pregnancy after she pulled a muscle on the job. Her employer responded by pushing her out, despite having previously accommodated a coworker who had injured his back on the job. Armanda lost her health insurance and had to apply for food stamps, struggling to make ends meet. Armanda testified before the US Senate Committee on Health, Education, Labor & Pensions in support of the PWFA in 2014. "Once my baby arrived, just putting food on the table for him and my four-year-old was a challenge. I was forced to use water in his cereal at times because I could not afford milk.I was scared every time I looked in my empty fridge," she said.
LYNDI TRISCHLER, KENTUCKY
ABB Community Advocate & Former Client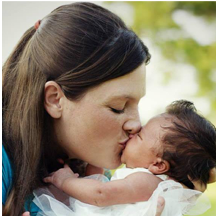 Lyndi, a police officer in Kentucky, was pushed off the job when she requested light duty, robbing her of critical income when she needed it most. Because of the heavy equipment and physical demands of patrolling, when Officer Trischler became pregnant she consulted her healthcare provider who recommended she seek light duty. The City told her that its policy was to only give accommodations to employees injured on the job. At five and a half months pregnant, being forced out of work took a deep emotional and economic toll on her and her family. To make matters worse, she also learned that her son had a rare genetic disorder that meant he would not survive long after birth. "I returned to work a mere eight weeks after giving birth and after my son passed away. As heartbreaking as this experience was it was made all the worse by having to face workplace discrimination too. If there had been a clear law on the books, then this likely never would have happened."
NATASHA JACKSON, SOUTH CAROLINA 
ABB Community Advocate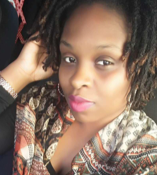 Natasha's dream of owning a home disappeared after she was denied accommodations while pregnant. She was the highest-ranking account executive and the only female employee at a Rent-A-Center store in South Carolina. When she needed to avoid occasional heavy lifting required at her job, she was forced to go on leave. "The timing could not have been worse. My husband and I had just made a down payment on a house… Without my income, we were forced to back out of the contract." Natasha ultimately lost her job and needed emergency public housing. "I am asking you to stand up for women like me so we can have an equal opportunity to support our families while protecting her health," she urged Congress at a 2019 briefing on the Pregnant Workers Fairness Act.
TASHA MURRELL, TENNESSEE
ABB Community Advocate & Former Client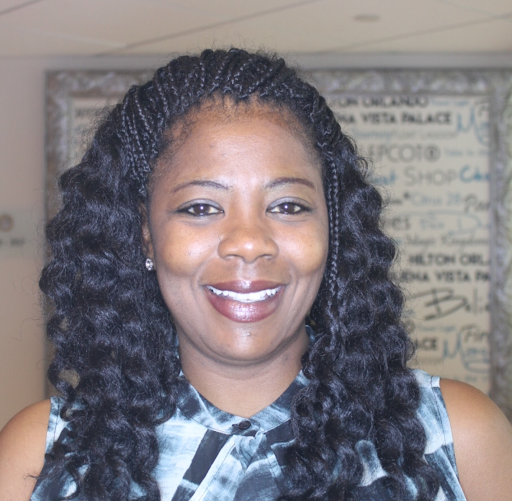 Tasha worked at a national logistics company's warehouse in Memphis, Tennessee. Despite receiving a doctor's note saying she needed a lifting restriction and complaining of extreme stomach pain, she was forced to continue lifting on the job. One day, she told a supervisor she was in pain and asked to leave early; the manager said no. Tragically, she had a miscarriage the next day. "It's not right for companies to treat us like this," she said. "It's hurtful, for me and the other women, to even speak out on losing our babies. But I feel empowered. You never know who you might help by speaking out."

TAKIRAH WOODS, NEW JERSEY
ABB Board Member & Community Advocate, Former Client
At 14 weeks pregnant, Takirah, a family services worker in New Jersey, was advised by her doctor not to lift over 15 pounds, something she only rarely did. When she requested the accommodation, her employer forced her to take unpaid leave. Desperate to keep her job, she asked her doctor to lift the restriction, even though it could compromise her health and pregnancy. But then, she learned about her rights under New Jersey's Pregnant Worker Fairness Act. After explaining the law to her employer, she was reinstated with light duty for the rest of her pregnancy. Thanks to New Jersey's law, was able to return to work with light duty and avoid complications.
Read more stories from workers who called ABB's helpline after experiencing pregnancy discrimination on the job under the state-by-state drop-downs below:
*indicates names have been changed to protect anonymity.