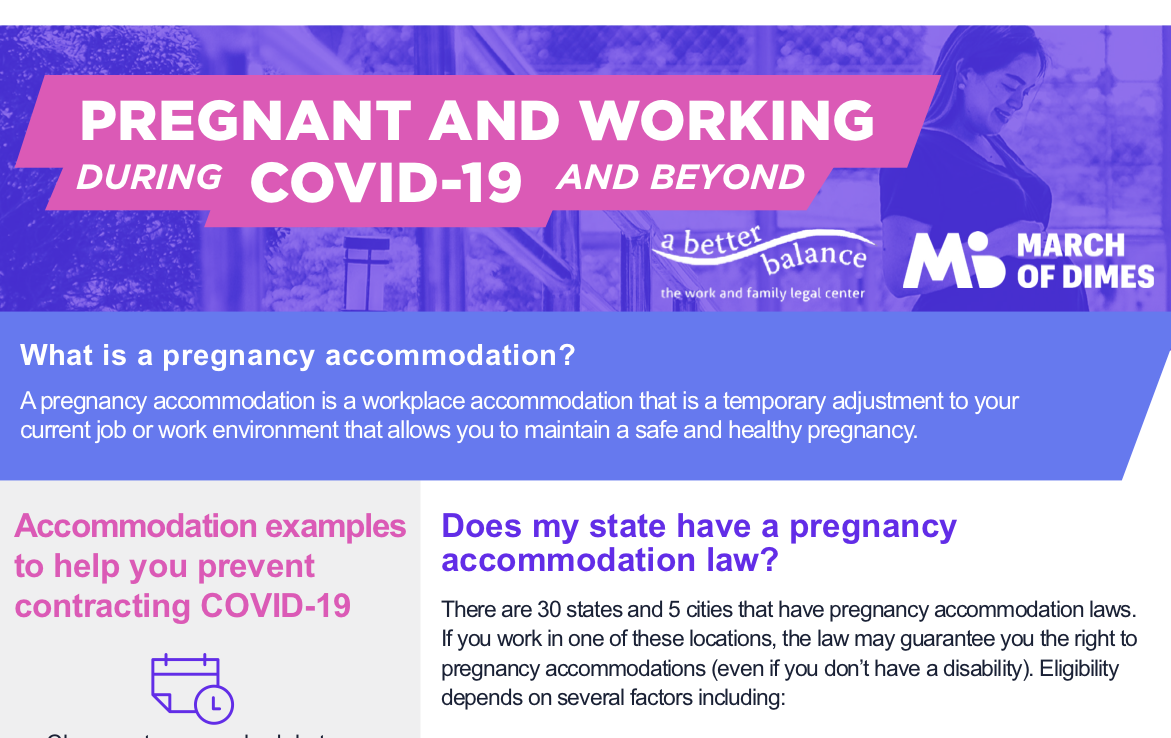 Pregnant and Working? Know Your Rights This Labor Day!
If you're expecting a baby, you may be eligible for a workplace accommodation that is a temporary adjustment to your current job or work environment that allows you to maintain a safe and healthy pregnancy.
This Labor Day, we're excited to launch this new resource with March of Dimes to give you the information you need. Share it with an expecting parent in your life!