Yesterday, Mayor Megan Barry issued an executive order establishing the Nashville Council on Gender Equity, which will recommend solutions to address gender inequality in the city.
Elizabeth Gedmark, Director of A Better Balance's Southern Office, will be a member of the new Council, along with many talented civic and business leaders. The new council will be co-chaired by Pat Shea, CEO of the YWCA of Nashville and Middle Tennessee, and Ronald Roberts, CEO of the public relations firm DVL Seigenthaler. The Council will focus on economic opportunities, family services, health and safety, and data integration.
A Better Balance is honored to be included in such an esteemed group and looks forward to working with the Council and Mayor Barry. The Southern Office of A Better Balance is based in Nashville, TN, and focuses on promoting fair workplace laws and policies in the Southeast.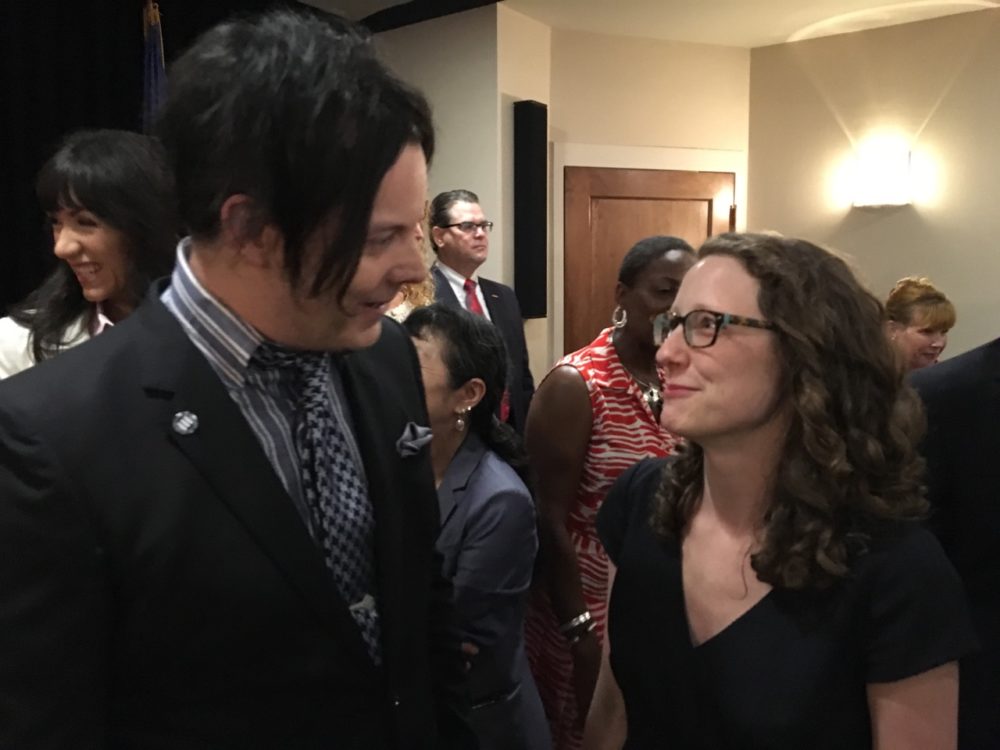 At a press conference about the new Council, council member and iconic musician Jack White described how his small business, Third Man Records, provides paid maternity leave and paid paternity leave to employees. The bottom-line benefits of providing paid leave and treating workers with respect and dignity are well documented and A Better Balance works with many business leaders in supporting stronger protections for all workers.
Members of the Council include: Maura-Lee Albert, Garlinda Burton, Judge Sheila Calloway, Hal Cato, Dave Cooley, Richard Courtney, Judy Cummings, Councilmember Anthony Davis, Laura Delgado, Bonnie Dow, Corbett Doyle, Mark Emkes, Brenda Gadd, Elizabeth Gedmark, Tracey George, Joey Hatch, Kate Herman, Phyllis Hildreth, Susan Allen Huggins, Councilmember Mina Johnson, Rita Johnson-Mills, Wanda Lyle, Rita Mitchell, Mekesha Montgomery, Sara Beth Myers, Marian Ott, Rose Palermo, Shelia Peters, Phyllis Qualls-Brooks, Lisa Quigley, Billye Sanders, Chris Sanders, Linda Schacht, Julie Stevens, Sherry Stewart Deutschmann, Jeff Teague, Katy Varney, Leigh Walton, Jack White, Cynthia Whitfield, and Agenia Clark.
Learn more about the Council here: http://www.tennessean.com/story/news/2016/07/13/jack-white-serve-megan-barrys-new-gender-equity-council/87025618/