Pregnant in New York? Know Your Workplace Rights During and After Pregnancy navigates pregnant New Yorkers and their loved ones through their workplace rights and how to access them.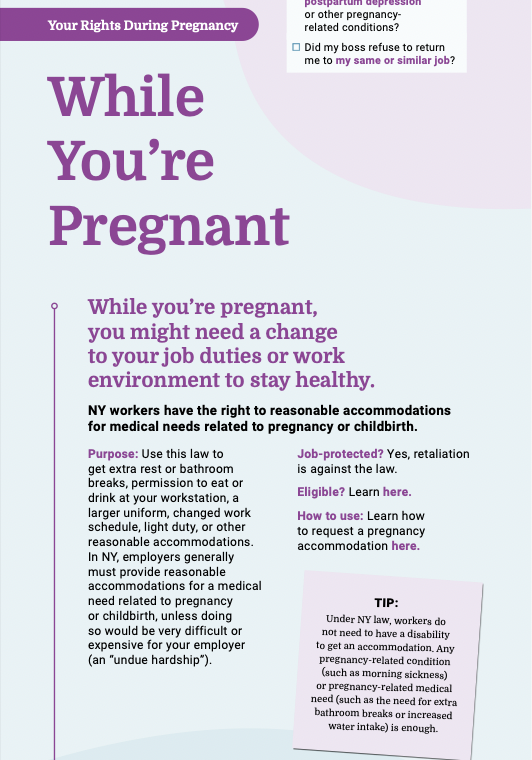 This guide covers the right to pregnancy accommodations, such as extra bathroom breaks, modified work schedules, and light duty assignments; time off for pregnancy-related needs under New York's and New York City's sick time laws, the Family and Medical Leave Act (FMLA), and the Pregnant Workers Fairness Acts (PWFA) and to cash benefits under New York Temporary Disability Insurance (TDI); leaves of absence to bond with a new child under New York Paid Family Leave (PFL) and the FMLA; and lactation breaks and space and other postpartum accommodations for pregnancy-related conditions such as postpartum depression and mastitis.
Please note that this guide focuses on New York law. Protections will differ in other states. Visit https://www.abetterbalance.org/know-your-rights/ for more information.