A Better Balance was excited to join Human Rights Watch on May 4th at 11:00 AM CT for their event, HEAT: Why Climate Change in Miami is a Reproductive Justice Matter for Pregnant People and Families. This webinar-workshop discussed why increasing exposure to extreme heat in the context of our climate crisis is a reproductive rights and reproductive justice issue in Miami, Florida, and in the United States as a whole. Alongside experts in healthcare and policy, ABB provided information on how workplace accommodations for pregnant workers in Florida can help address adverse health outcomes for mothers and babies.
Heat is a human rights issue, and low-income women and women of color are most vulnerable to heat-related illnesses due to workplace conditions, access to air conditioning, and the disproportionate effects climate change has had on urban areas in particular. With Heat Awareness Day coming up on May 31st, it is important to acknowledge how the climate crisis threatens to worsen health disparities in the US, particularly for pregnant women and their babies.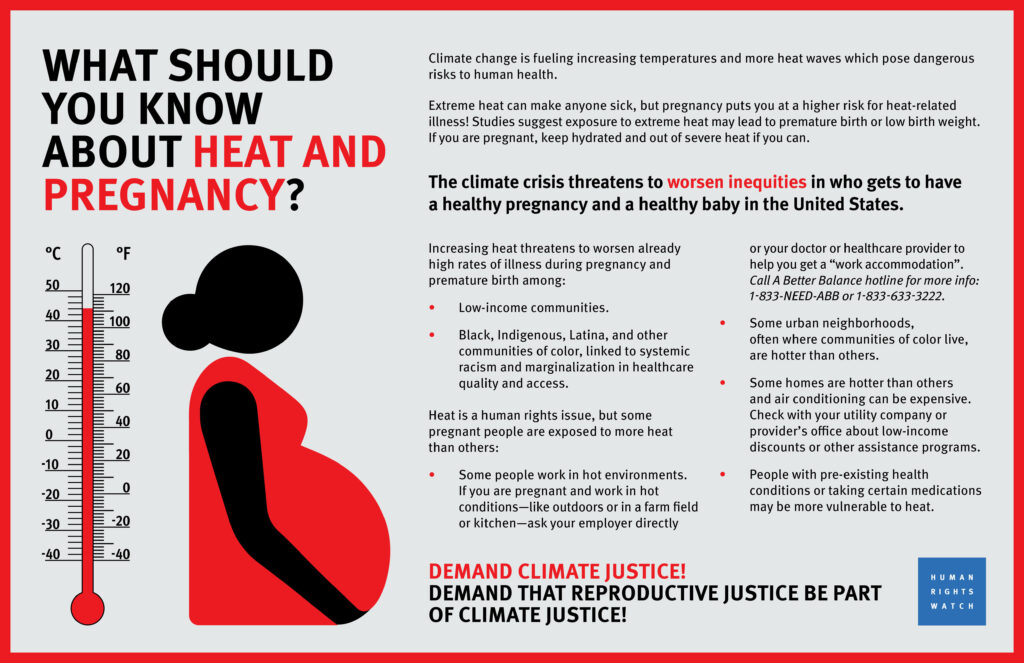 For more information about workplace safety accommodations, contact our free, confidential legal helpline at 1-833-NEED-ABB.