GANSEVOORT MEATPACKING HOTEL ROOFTOP
The newly passed Pregnant Workers Fairness Act and PUMP for Nursing Mothers Act represent a historic victory for working women and their families.  
Join us in celebrating these triumphant wins and reflecting on the decade-long movement with some of its fiercest champions. We are thrilled to be able to take the opportunity to gather in person and enjoy the beautiful Gansevoort Rooftop.
With your support, A Better Balance will begin our next chapter of ensuring workers in every corner of the country can meaningfully access these new rights by expanding our free legal services in English and Spanish, creating comprehensive educational materials for employees, and advocating with federal and state agencies for robust implementation. Since our founding, we have come so far as an organization, and with you by our side, we can continue striving to grow and expand our work improving the lives of women and families nationwide. 
It has never been more apparent how policies like protections for pregnant and lactating workers, paid sick leave, paid family and medical leave, and accessible childcare can make all the difference in working families' lives. This is the beginning — working together we can shift the national conversation to ensure support for all workers and their families.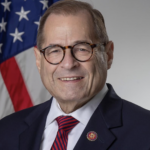 CONGRESSMAN JERRY NADLER
Pregnant Workers Fairness Act champion
HONORABLE CAROLYN MALONEY
PUMP for Nursing Mothers Act champion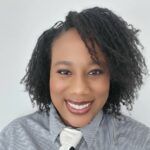 ARMANDA LEGROS
A Better Balance Community Advocate
Special Remarks by
SENATE MAJORITY LEADER CHUCK SCHUMER