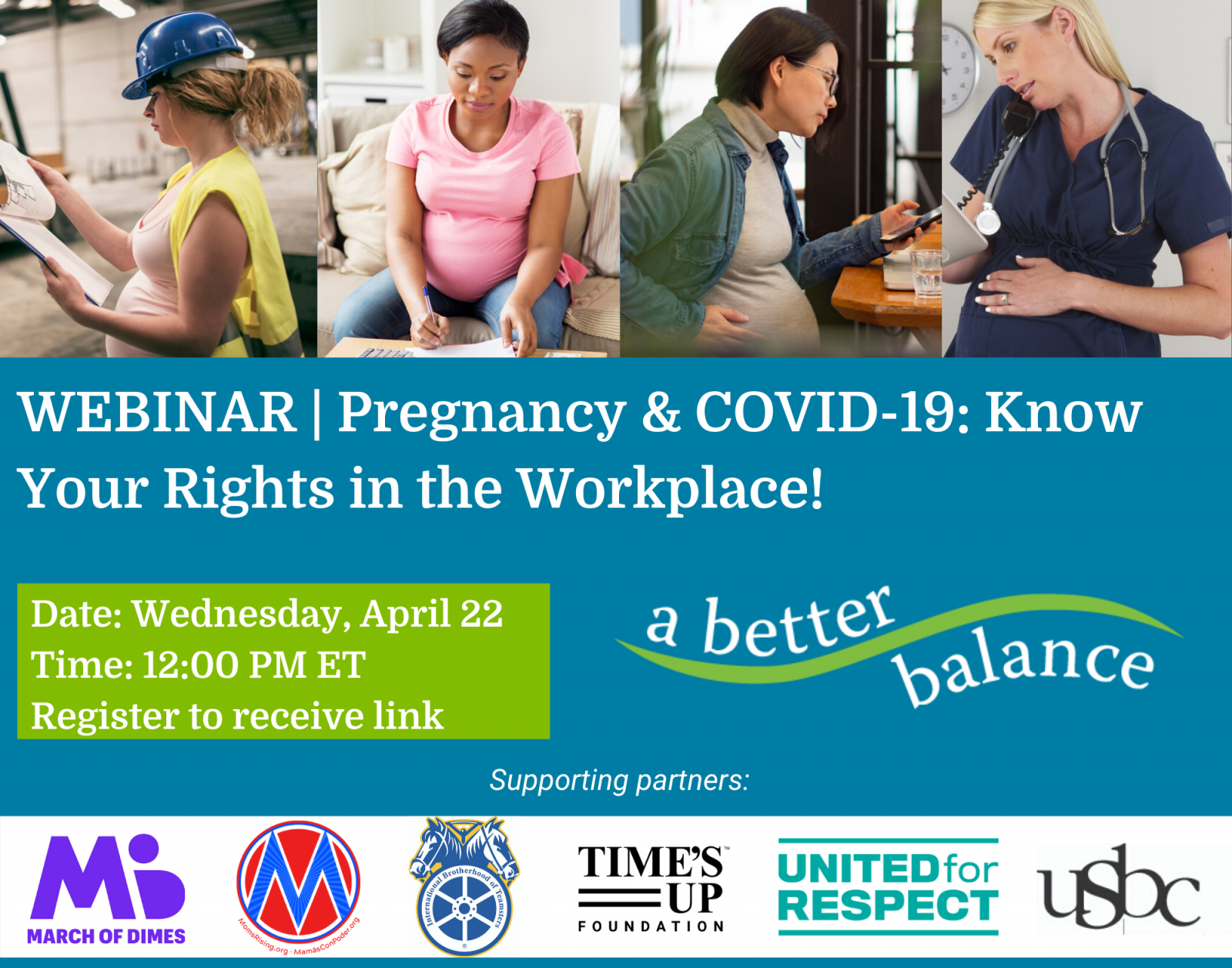 WEBINAR: Know Your Pregnancy & Workplace Rights During COVID-19 & Beyond
Are you a pregnant worker? Are you working on the frontlines, in healthcare or other essential services? Want to know more about your workplace rights?
Join A Better Balance for this in-depth webinar on the various federal, state, and local laws that may protect you as a pregnant worker, including paid and unpaid time off, reasonable accommodations, and the right to be free from discrimination in the workplace. We'll provide various scenarios, answer your questions, and point you toward additional resources that can help you access your rights in the workplace.