Watch our 2021 Spring Celebration
On May 11th, we gathered virtually to celebrate our 15th year of advancing justice for workers caring for themselves and their loved ones. After a decade and a half of progress, we came together to celebrate how far we've come and discuss solutions to the ongoing care crisis alongside an incredible group of guests, including leading organizations, elected officials, and changemakers in the fight for a more equitable and just future.
The celebration kicked off with an introduction by special guest Samantha Bee, host of Full Frontal With Samantha Bee. The comedian, who has long used her satirical style of humor to raise awareness about social justice issues, highlighted our history and the urgency of our work amidst the pandemic, saying: "It has never been more apparent how policies like paid sick leave, paid family and medical leave, pregnancy accommodations and childcare can make all the difference in workers' lives, making A Better Balance's work more important than ever."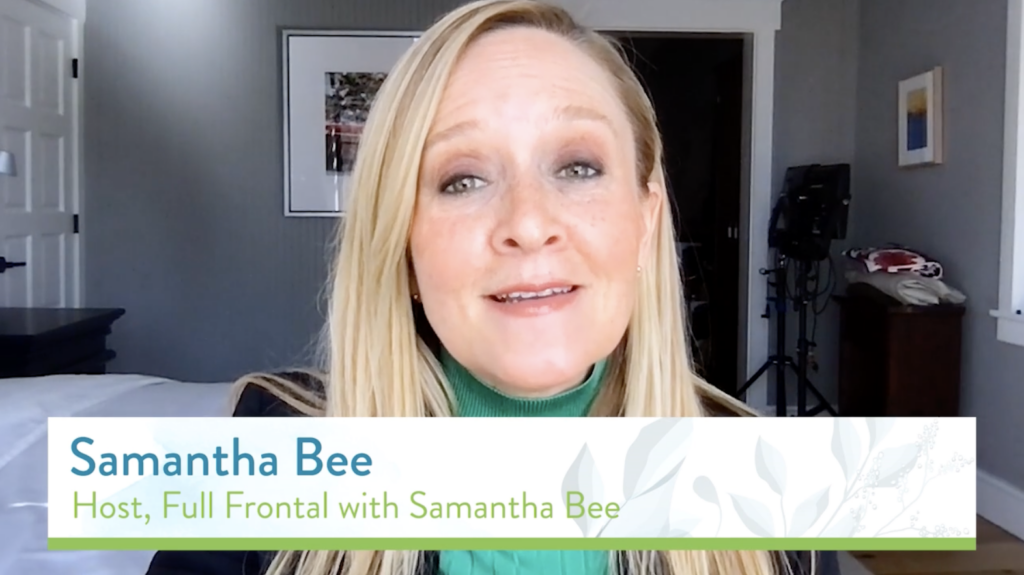 ABB Co-Founders and Co-Presidents Dina Bakst and Sherry Leiwant gave a recap of our organization's history of fighting for workers' rights, starting with our founding in 2006 in response to a lack of fundamental workplace rights and the prevalence of unfair, inflexible workplaces for millions of caregivers, particularly women of color in low-wage jobs. "We understood that these were not private problems for workers to solve on their own, but required systemic solutions," explained Bakst. Through years of tireless advocacy, explained Leiwant, A Better Balance played a key role in passing paid leave policies for workers in sixteen states and two dozen localities. "Today, more than 19 million workers, who'd previously had not one single day of paid sick time they could use for themselves or a loved one, are covered by a sick time law that we helped write," said Leiwant. "Over the last nine years, we have worked around the country in 30 states and five cities to enact pregnant worker fairness laws," added Bakst. "After we testified before Congress last year, the U.S. House of Representatives passed the PWFA with overwhelming bipartisan support."
We were honored to be joined by Senate Majority Leader Chuck Schumer, who expressed gratitude for A Better Balance's work amidst the dual economic and health crisis of the pandemic, saying, "We need to work together, to not just go back to the way things were before, but to lay a foundation for new policies, to make sure that workers of all walks of life are endowed with workplace protections, with dignity, and with the means to make a good living." We also heard from Colorado State Senator Faith Winter, who discussed the critical impact our policy work has had in Colorado, where we helped pass a paid family and medical leave policy that will benefit all workers starting in 2024. We were also joined by Cassandra Welchlin, Executive Director of the Mississippi Black Women's Roundtable and a frequent partner to our Southern Office, who discussed the importance of our legal advocacy for marginalized workers in the South.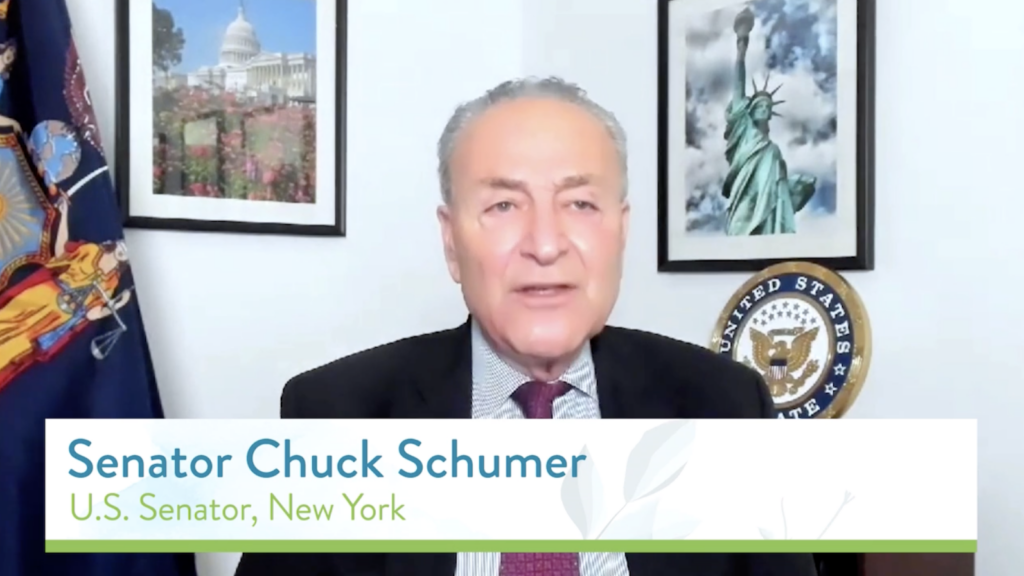 Throughout the years, we have been joined by numerous partners and allies who have fought alongside us. We were proud to present several incredible honorees with awards for their commitment to the movement for work-family equity. The New York Women's Foundation and CEO Ana Oliveira, longtime champions of women's rights, received the Visionary Leadership Award for their work. We presented the Community Advocate Award to Natasha Jackson, a powerful voice for change who has spoken out about her firsthand experience as a pregnant worker in order to advocate for stronger protections for women and families nationwide. We also welcomed Charlotte Burrows, Chair of the U.S. Equal Employment Opportunity Commission, to present the Work-Family Justice trailblazer award to former EEOC Commissioner Chai Feldblum, a powerhouse advocate for pregnant women, caregivers, the LGBTQ community, people living with HIV and other vulnerable workers throughout her career. "The fact that you may not be able to finish the work does not mean you don't have the responsibility to start it," said Feldblum as she accepted the award. "The fact that something seems hard, doesn't mean we don't have a responsibility to try to fix it."
In reflecting on 15 years of contributing to this crucial work, we also heard from ABB staff and board members, who shared stories and highlights of our work. "One of the things that really inspires me about working at ABB is getting to see the incredible work being done by our state and local partners," said Dilini Lankachandra, director of our Defending Local Democracy Project. "We have to lift up the voices of low-wage working women of color. There's no other way to dismantle the systemic racism and sexism that has for so long undervalued the importance of caregiving," highlighted our Vice President Elizabeth Gedmark.
We are grateful to all our special guests and supporters for joining us for our annual celebration, and look forward to many more years of advancing justice for working families nationwide.
If you were unable to join us, you can still watch the event here.