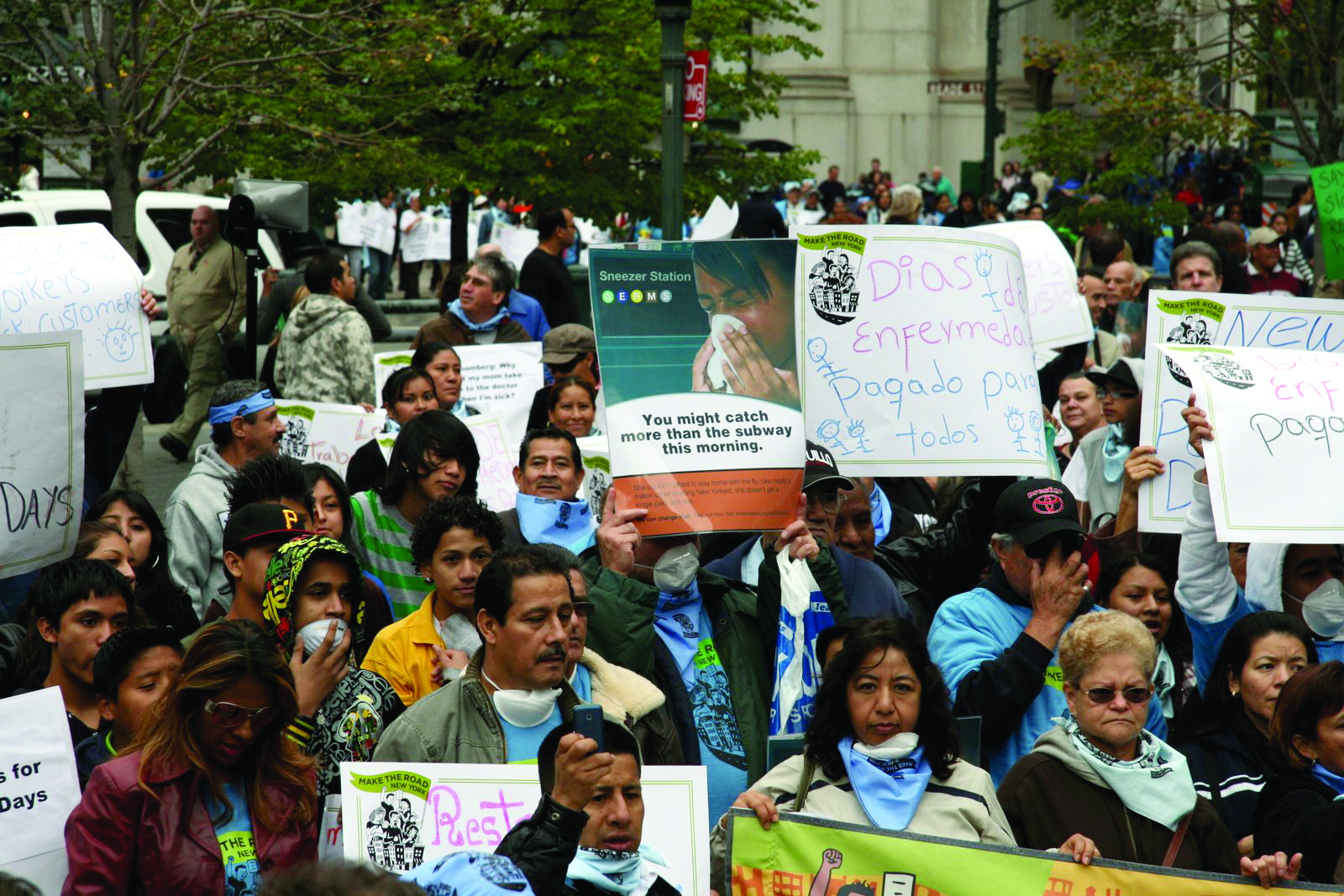 Trans And Gender Non-Conforming Communities Need Paid Leave Now!
*Crossposted from the Huffington Post
By Preston Van Vliet, National Campaign Organizer for the LGBTQ Work-Family Project a joint project between A Better Balance & Family Values @ Work
As the White House continues to push its ban on transgender military members, we must take a stand to support and celebrate our trans and gender non-conforming (TGNC) communities. It's not just about being united to fight the bad and exclusive policies, but also every movement ― including the movement for paid leave ― should take steps to center TGNC experiences and ensure that laws and policies are inclusive of the needs of TGNC individuals and their loved ones.
Two years ago this month, the National Center for Transgender Equality launched the most ambitious survey to date to capture the experiences of TGNC individuals in the United States. Released in December 2016, the 2015 U.S. Trans Survey (USTS) contains the largest amount of data that currently exists about TGNC Americans. Among dozens of findings related to housing, employment, military service, and more, the USTS found several health-related disparities that TGNC Americans experience, with particular impacts on TGNC individuals of color. As leaders in the paid sick and safe time and paid family and medical leave movements, we are fighting for inclusive workplace leave policies that will support TGNC individuals who continue to experience health disparities due to systemic discrimination.
For TGNC individuals who are employed and for those who need care from others who are employed, paid leave can provide critical support. The USTS found health-related disparities for TGNC individuals in three areas: HIV treatment and prevention; access to TGNC-specific health care; and mental health care. These findings indicate that TGNC workers—whose unemployment rates are staggering, particularly for TGNC individuals of color (20% versus 5% for the general U.S. population)—have unique needs surrounding paid, job-protected time to address their own health needs and those of their family members. Because TGNC workers often serve as caregivers to other TGNC individuals to whom they are not biologically or legally related, workplace leave policies must define "family" inclusively so that TGNC individuals are able to provide care for each other, even without a biological or legal relationship. In light of the survey's findings, the special role that "chosen" families often play for TGNC individuals takes on added significance.
First, the survey found that even as medical interventions for treating and preventing HIV have significantly advanced over the past decade, TGNC communities have higher rates than the general population as a whole (1.4 percent versus 0.3 percent), and an astronomically high rate for Black trans women (19 percent). This is due to systematic exclusion from healthcare, disparities in poverty and homelessness, and misogynoir, which impacts Black trans women's ability to meet their basic needs around food, shelter, healthcare, and employment. Routine healthcare for individuals living with HIV involves regular blood work, Hepatitis C testing, counseling for reducing risk, potential medication adjustments, and other services. If individuals' T-cell count drops too low, they may become seriously ill. Therefore, TGNC workers living with HIV and workers who provide care for them must have access to paid leave for routine HIV care and recovery from severe HIV-related illness.