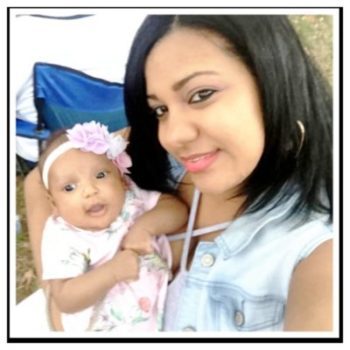 Standing Up for Women's Equality Day
This Saturday, August 26, we celebrate Women's Equality Day in the United States. The day commemorates the adoption of the 19th Amendment, which recognized women's right to vote. From legislative advocacy to community education to direct legal services for low-income workers nationwide, ABB is on the front lines of protecting and advancing women's rights. Now, more than ever, our work has dramatically increased.
Just last week, we heard from Yagnma Amparo, a single mother born in the Dominican Republic who doesn't speak English. Before giving birth, Yagnma felt she had no choice but to take unpaid leave because her employer—a large hotel in New York City where she cleans rooms—never told her about her right to reasonable pregnancy accommodations to keep her healthy and on the job. She called ABB after she was fired because she needed a few extra weeks to recover from a C-section. With our help, Yagnma was able to get her job back in a matter of days.
"When I called A Better Balance, I was scared and full of doubts," Yagnma said*. "I was helped immediately. I was advised in my language, that is, in Spanish. In spite of my reservations, they encouraged me to stand up for myself. They sent me information about the laws that protected me in Spanish, for me, and materials in English to use with my supervisors. They guided me in how to talk to my supervisors. The day after I advocated for myself, I got a call from the human resources department informing me that I got my job back!"
"I never could have imagined it would work; I spent days full of uncertainty, worried about how I would pay my bills and feed my baby. I learned a very important life lesson that I hope to share with my daughter: life is not always fair and sometimes you need to fight the right battle. I am very grateful to ABB and I encourage all people who are reading my story to seek help. What they do at A Better Balance is real justice! Thanks to A Better Balance!"
Please consider making a donation to A Better Balance in honor of Women's Equality Day so that we can continue helping women like Yagnma stand up for themselves in the workplace.
*Yagnma's story was translated from Spanish by ABB Policy Associate Pati Garcia.
DIA DE LA IGUALDAD DE LA MUJER
Este sábado, 26 de agosto, celebramos el Día de la Igualdad de la Mujer en los Estados Unidos. El día conmemora la adopción de la Enmienda 19, que reconoce el derecho de las mujeres a votar. ABB está a la vanguardia a la hora de proteger y promover los derechos de las mujeres, desde en la defensa legislativa a la educación comunitaria hasta el suministro de servicios legales directos para los trabajadores de bajos ingresos en todo el país. En estos tiempos desafiantes e inciertos, nuestro trabajo ha aumentado dramáticamente.
Precisamente la semana pasada, hablamos con una mujer llamada Yagnma Amparo. Yagnma nació en la República Dominicana. Ella no habla inglés y es madre soltera. Antes de dar a luz, Yagnma sentía que no tenía otra opción mas que tomar una licencia impagada fuera del trabajo porque su empleador -un gran hotel en la ciudad de Nueva York donde limpia habitaciones- nunca le informó de su derecho a un ajuste razonable para mantenerse saludable y en el trabajo. Tras ser despedida por necesitar unas pocas semanas más para recuperarse de una cesarea, finalmente llamó a ABB. Con nuestra ayuda, Yagnma fue capaz de recuperar su trabajo en cuestión de días.
"Cuando llamé A Better Balance", dijo Yagnma, "estaba asustada y llena de dudas. Sin embargo, me ayudaron inmediatamente. Me aconsejaron en mi idioma, es decir, en español. A pesar de mis reservas, me animaron a defenderme. Me enviaron información sobre las leyes que me protegían en español, para mí conocimento, y materiales en inglés para usar con mis supervisores. Me guiaron en cómo hablar con mis supervisores. El día después de seguir sus instrucciones sobre como defenderme, ¡recibí una llamada del departamento de recursos humanos informándome que tenía mi trabajo de vuelta!
"Nunca hubiera imaginado que funcionaría; Pasé días llenos de incertidumbre, preocupada pensando cómo afrontar el pago de las facturas y cómo mantener a mi bebé. Con esta experiencia he aprendido una lección de vida muy importante que espero compartir con mi hija algun dia: la vida no siempre es justa y a veces es necesario luchar cuando la batalla es la correcta. Estoy muy agradecida con ABB y animo a todas las personas que están leyendo mi historia que busquen ayuda si la necesitan. ¡En A Better Balance hacen justicia de verdad! ¡Gracias A Better Balance!"
Por favor, considere realizar una donación a A Better Balance en honor al Día de la Igualdad de la Mujer para que podamos seguir ayudando a mujeres como Yagnma a defenderse de violaciones de sus derechos en el lugar de trabajo.