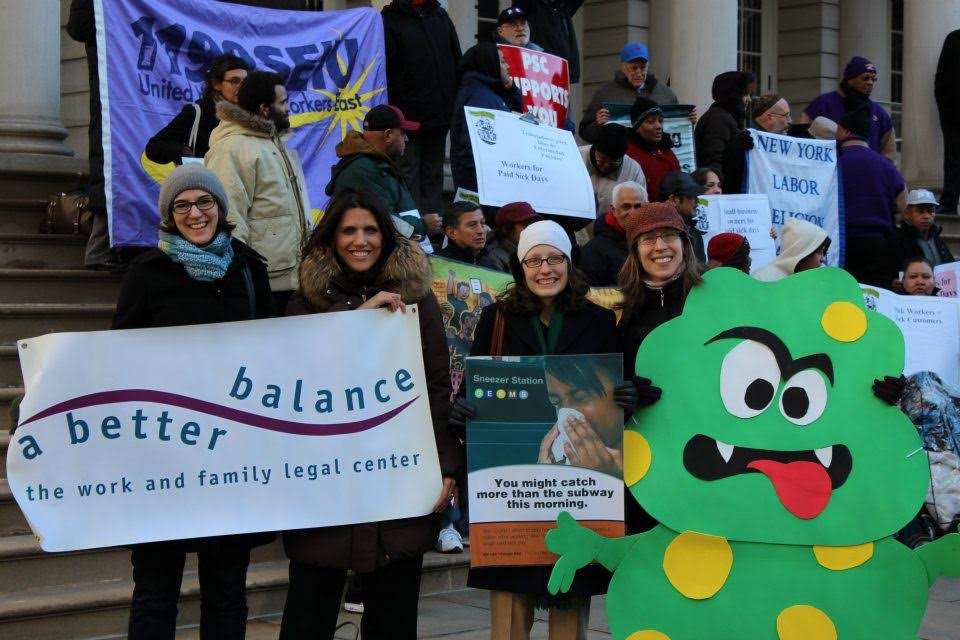 NYC's City Council Opposition to Paid Sick Time Act
City Council Speaker Christine Quinn announced on October 14, 2010, that she opposes the Paid Sick Time Act
City Council Speaker Christine Quinn just announced that she is opposing the Paid Sick Time Act.
We are outraged that Speaker Quinn has abandoned the women of New York City. There is no excuse for her failure to understand what a majority of her city council and 88% of working mothers in the city understand: that women who work need time to care for their children when they are ill. A Better Balance has supported this bill because of our mission to support working parents in their efforts to provide support and care for their children. A woman leader who does not understand the importance of this issue has no right to pretend she represents the women of this city.
Mayor Bloomberg, who also recently announced his opposition, has been criticized for just not getting it.
Many small business owners in NYC have shown support for the bill. Lead sponsor Gale Brewer has vowed to keep up the fight.