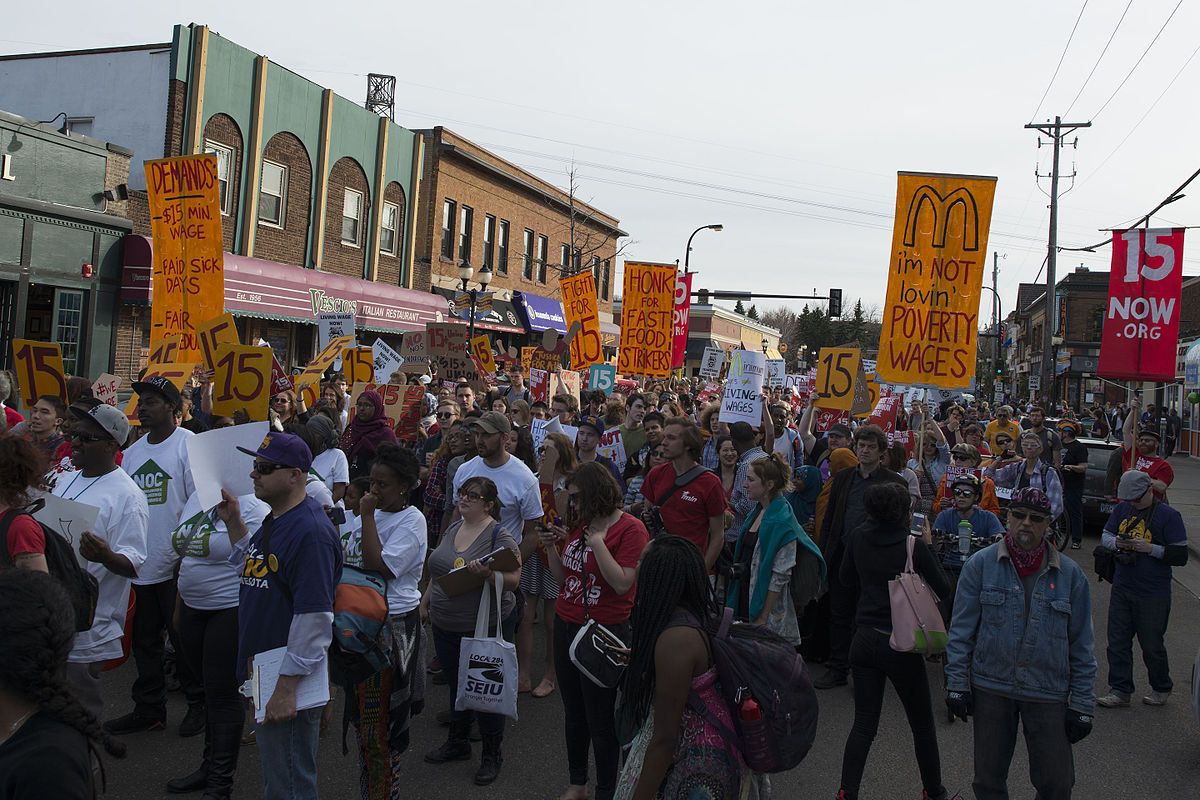 Missouri Strips St. Louis Workers of Much-Needed Minimum Wage Increase
St. Louis residents had a mere three weeks to enjoy the benefits of their increased minimum wage before a state law blocking local minimum wage increases came into effect on Monday. Low-income workers who last week were earning $10 per hour are now seeing their paychecks cut, with thousands of St. Louis residents once again working for the state minimum wage of $7.70 per hour.
States blocking, or preempting, local minimum wage increases is an unfortunately common occurrence. But what makes the situation playing out in St. Louis even more egregious is the fact that the Missouri Legislature has reversed a minimum wage increase that had already gone into effect. This has happened only once before, when Iowa rolled back the local minimum wage increases adopted by two of its counties earlier this year.
When St. Louis passed its minimum wage increase in 2015, it did so in response to community concerns that workers should be able to earn a living wage and that the state wage floor of $7.70 did not reflect the city's higher cost of living. And St. Louis is not the only city in the state to attempt to better align their minimum wage with their community values: just this month Kansas City voters overwhelmingly approved a ballot initiative that would have raised the local minimum wage. Unfortunately, the Missouri law preempting local minimum wage increases had already passed and was slated go into effect four days after Kansas City's ordinance would have increased the minimum wage. Although Kansas City never enforced its minimum wage increase, its passage does demonstrate the amount of local support for stronger labor protections for low-income workers, and supporters are still considering potential legal responses to the state's preemption of local minimum wage ordinances and looking to future opportunities to promote living wage policies.
Beyond the political aspect behind these and other state-local conflicts, there is also an important racial justice element to the fight over minimum wage increases: since minority workers tend to earn lower wages, they stand to benefit more from minimum wage increases. And as the Partnership for Working Families noted in a recent report, the minimum wage increase in St. Louis—where nearly half of the population is African American—was reversed by a state legislature that is 87% white.
Cities like St. Louis and Kansas City—and others across the country—deserve the support of their state legislature when it comes to protecting the ability of workers to make a living wage and support themselves and their families. ABB is committed to fighting for policies that benefit low-income workers and defending the ability of communities to do just that.
*Photo credit to Fibonacci Blue (profile on flikr.com)